Garlic: Roto-Rooter for the Arteries?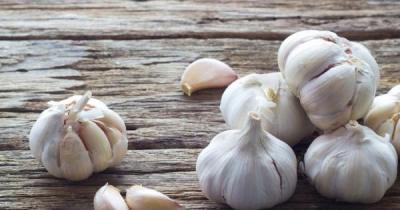 One of the most common kitchen staples could prove to also be one of the most effective natural treatments for heart disease.
Heart disease is the #1 killer in the modern world.
 It's the reason why millions pop aspirin, blood pressure, or statin drugs daily in the hopes that they might reduce the risk of a sudden and premature death. But pharmaceutical approaches to prevention carry with them such profound health risks that, in most cases, the jury is still out as to whether they 
do more good than harm
. Here at 
GreenMedInfo.com
, we have a strong belief (and therefore bias) that natural substances are superior to synthetic ones in preventing and treating health problems. We also focus on bringing to light research on the unintended, adverse effects of these commonly employed pharmaceutical interventions, as they are underreported in popular media. That said, as an "evidence-based" platform we make a concerted effort to defer to the authority of peer-reviewed and published scientific literature, which when closely inspected, lends remarkably consistent support to our core advocacies. You can view literally thousands of studies we have gathered  on natural ways to prevent and sometimes reverse heart disease via our newly redesigned 
Research Dashboard
 by searching any number of over 10,000 categories, from arterial calcification to high blood pressure to heart attack.
Why The Drugs (Patented Chemicals) Won't Work
A quick word about commonly ingested and putatively heart-friendly drugs for the primary prevention of heart disease…
First, let's acknowledge that heart disease is not caused by a lack of a drug. This point is so obvious that it often seems to escape the attention it deserves. To the contrary, it is exposure to tens of thousands of chemicals (many of them drugs) that did not pre-exist the industrial revolution in the late 19th century that is one of the major, if not the primary reason why we have a heart disease epidemic. Of course, nutritional and lifestyle factors (e.g. smoking) play a huge role, but being exposed to chemicals and drugs that shouldn't be in the body (outside their occasional use in emergency medicine where they can be life-saving) is a sorely underreported part of the puzzle.
Aspirin, for instance, has been linked to over 
50 serious side effects
, the top 7 of which we documented in our previous report, 
The Evidence Against Aspirin and For Natural Alternatives
. Statin drugs are even worse. Not only are the 
statistics manipulated
 to make them seem far more effective than they actually are, but we have identified over 
300 adverse health effects linked to their use
. Should we be surprised? The body is comprised, molecule by molecule, cell by cell, of natural substances not synthetic ones. Therefore what's not natural is perceived by the body as xenobiotic ("foreign to life"), rejected if possible, but almost always leadsing to a wide range of adverse effects that are at the root of many health conditions that are, in turn, treated with more chemicals to suppress or mask the symptoms of chemical poisoning. It's a truly vicious cycle. Some call it the 
medical merry-go-round
.
Why Garlic May Save Your Heart (And Your Life)